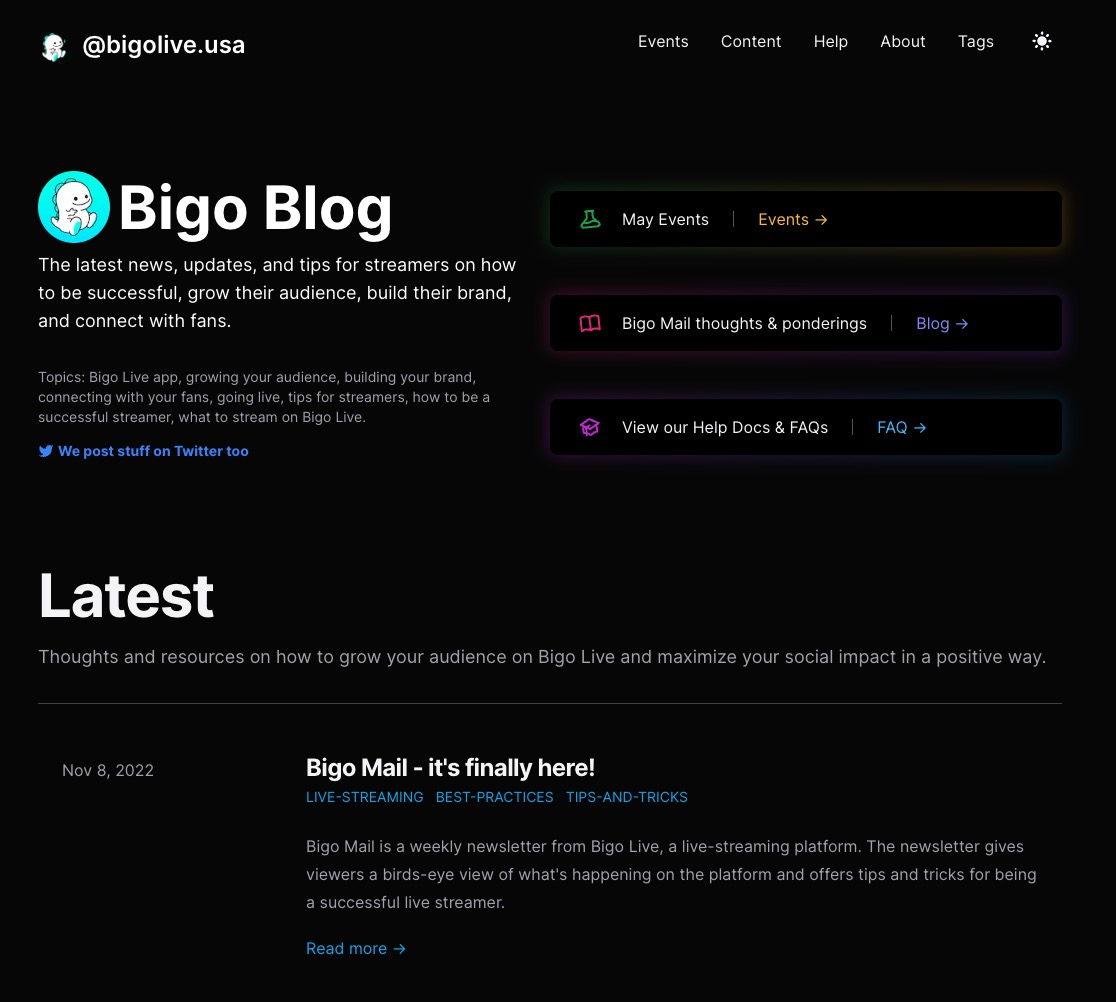 Bigo Blog - Your Ultimate Guide to Bigo Live
I led a small team of Welcome to the Bigo Blog repository! This repository is home to our collection of articles, tutorials, and updates related to Bigo Live, designed to help you succeed as a streamer on the platform. We're here to provide you with the latest news, insights, and tips on growing your audience, building your brand, and connecting with your fans on Bigo Live.
What is Bigo Blog?
Bigo Blog is a one-stop resource that aims to provide valuable content to users of the Bigo Live streaming platform. Our articles cover a wide range of topics, including:
Bigo Live app features and updates
Growing your audience and increasing your social impact
Building your personal brand as a streamer
Connecting and engaging with your fans
Tips and tricks for successful streaming
Information about the latest events and activities on Bigo Live
We also provide the Bigo Mail newsletter, a weekly digest of the most important news, tips, and tricks to help you make the most of your Bigo Live experience.